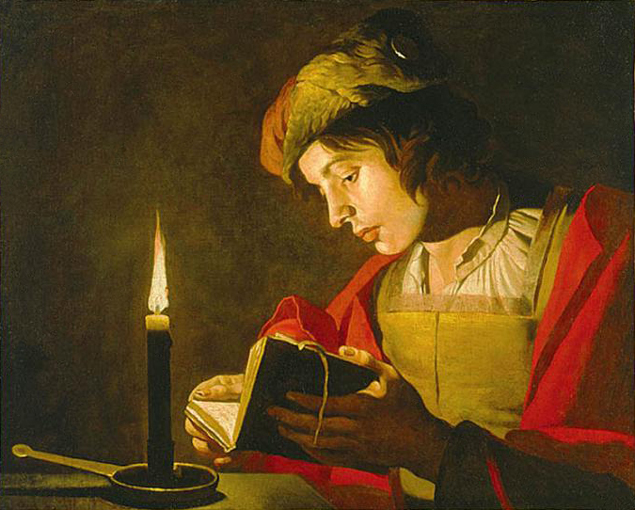 Friday
In yesterday's post, I was startled to find myself repeating ideas from my 1973 senior thesis. I take the occasion of today's post to reflect upon what has changed since then and what has remained constant.
Yesterday I wrote that, although certain popular books (like Betty Friedan's Feminine Mystique) may have had a more immediate impact on American history, literary classics have had a more profound effect. Figures like Hawthorne, Melville, Whitman, Dickinson and the other great masters were changing, not local topics, but the way reality itself is seen.
As a Carleton College history major 46 years ago, I set out to determine the impact of the French Enlightenment upon the French Revolution. (Unlike graduate students, college students aren't discouraged from tackling the big questions.) I was pushing back against a French historian who argued that the penny pamphlets appearing on the Paris streets were more responsible for the storming of the Bastille and the overthrow of the monarchy than were the works of Voltaire, Rousseau, and Diderot.
I argued then, as I argued yesterday, that there's a difference between changing local circumstance and changing reality itself. After Diderot's Letter on the Blind and Rousseau's Discourse upon Inequality, people no longer regarded institutions like the monarchy as fixed and immutable. Once such a view took hold, pamphlets calling for people to march on the royal palace took on a new resonance.
I was drawn to explore such subjects because I believed my lifelong passion for great literature was related to my passion for social justice. (My family was involved in my grade school's desegregation efforts.) Both seemed high-minded affairs, and my scholarship and my teaching have explored whether literature and history can be joined. Although a history major at Carleton, in my senior thesis I speculated that a work's aesthetic aspects might play a critical historical role. I switched to English in graduate school to determine whether that was the case.
At Emory University I discovered reception theory, where focus shifted from text to reader and the reader's historical context. As I noted yesterday, Hans Robert Jauss argued that great works change an era's horizons of expectations. In one of my first grad school essays, I claimed that Dickens deliberately challenged his age's horizon in Martin Chuzzlewit by placing his villain within the domestic hearth, a shock given that Dickens depicts the hearth as sacred in the novels that came before (Pickwick Papers, Oliver Twist, The Old Curiosity Shop, and Nicholas Nickleby). By upsetting readers, Dickens prompted them to confront how laissez faire capitalism was desecrating all that they held dear. Although initially a disappointment, by the end of Dickens's life Martin Chuzzlewit was one of his most popular works.
Over the years I have looked at different ways that literature has impacted audiences. In the 1970s, feminism, Marxism, post-colonialism, and queer theory helped me see how literature has political dimensions. In the 1980s, I turned from political movements to individuals and focused on literature's psychological aspects. I also focused more on individual lives, especially the lives of my students, and used psychology and sociology to understand how literature was impacting them—and how they in turn could use literature to better their lives.
In the 1990s, when I became an Episcopalian, I looked at how literature helps connect us with our spiritual longings. In the 21st century, with the election of Barack Obama, I rediscovered political hope and once again examined how literature can support our better angels. More recently, with the election of Donald Trump, I am looking to see how literature can help us resist the other angels.
Even as I have explored, over and over, the interaction of literature and history, I have simultaneously regarded literature as its own self-contained world, a refuge into which one can crawl to escape the world. Literature that is transparently didactic is, for me, not real literature. ("The Poet, he nothing affirms," Sir Philip Sidney tells us.) There's a tension between literature helping us engage with the world and literature offering us a retreat from the world. I've always felt pulled in two directions.
So there you have the mindset that created Better Living through Beowulf. Thanks to the blog form, I don't have to arrive at a grand summation. I'll stop from time to time, as I'm stopping today, to reflect on where I am. Otherwise, it's just a daily plunge into the maelstrom of literature and life.