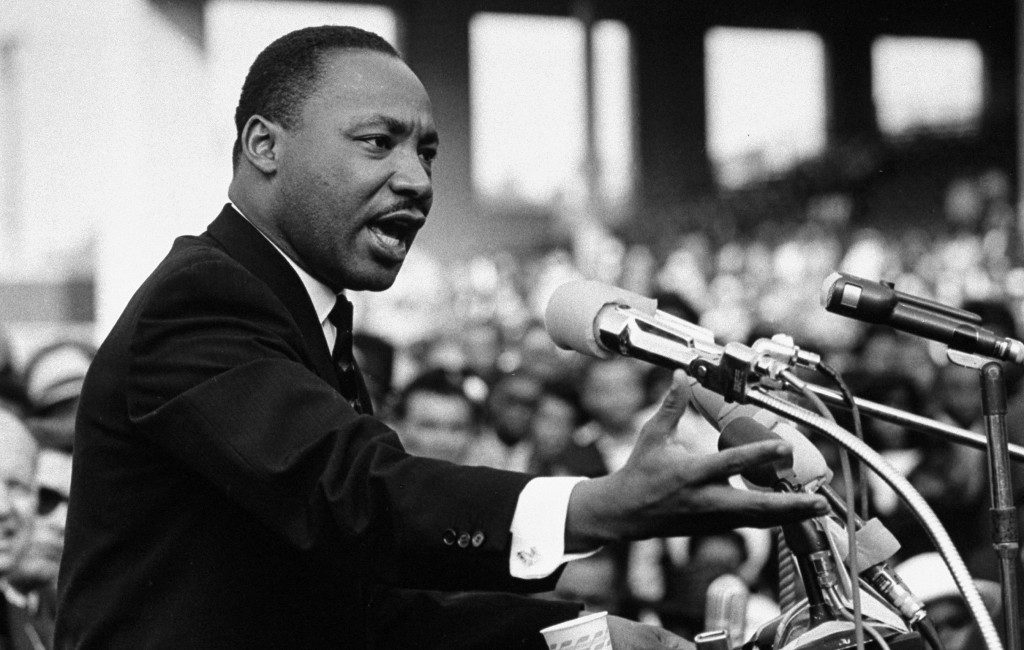 Martin Luther King Day
For those who were lulled to sleep during the Obama presidency, our current Racist-in-Chief has been a shock. We shouldn't have let our guard down since Donald Trump didn't come from nowhere. He is the product of race hatreds that go back a long way.
We can choose to be demoralized by his rise or we can choose, like Claude McKay in "America," to be stimulated to greatness. A Jamaican immigrant, McKay saw clearly America's contradictions. The same country that proclaims that "all men are created equal" also works hard to ensure that they are treated differently. This was true in the last century and it will probably be true in the next.
However, like the preacher who came after him and whom we honor today, McKay didn't give up on America. He loved its vigor and its bigness, which called upon him to stand like a proud rebel before a king. The contradictions he identified are like those that Martin Luther King too spoke of in his "I Have a Dream" speech:
Five score years ago, a great American, in whose symbolic shadow we stand today, signed the Emancipation Proclamation. This momentous decree came as a great beacon light of hope to millions of Negro slaves [Audience:] (Yeah) who had been seared in the flames of withering injustice. It came as a joyous daybreak to end the long night of their captivity. (Hmm)
But one hundred years later (All right), the Negro still is not free. (My Lord, Yeah) One hundred years later, the life of the Negro is still sadly crippled by the manacles of segregation and the chains of discrimination. (Hmm) One hundred years later (All right), the Negro lives on a lonely island of poverty in the midst of a vast ocean of material prosperity. One hundred years later (My Lord) [applause], the Negro is still languished in the corners of American society and finds himself in exile in his own land. (Yes, yes) And so we've come here today to dramatize a shameful condition.
In a sense we've come to our nation's capital to cash a check. When the architects of our republic wrote the magnificent words of the Constitution and the Declaration of Independence (Yeah), they were signing a promissory note to which every American was to fall heir. This note was a promise that all men, yes, black men as well as white men (My Lord), would be guaranteed the unalienable rights of life, liberty, and the pursuit of happiness. It is obvious today that America has defaulted on this promissory note insofar as her citizens of color are concerned. (My Lord) Instead of honoring this sacred obligation, America has given the Negro people a bad check, a check which has come back marked insufficient funds.
In McKay's poem, America's wealth is like the statue of Ozymandias in Shelley's sonnet, "priceless treasures" that will sink into the sand unless we can recognize them and turn them to good account.
America has always been about potential, with immigrants from "shithole countries" breathing new life into its founding ideals. Walling out dreamers is akin to sacrificing one's children. The result is stagnation and death.
Or sinking into the sand.
America
By Claude McKay (1889-1948)
Although she feeds me bread of bitterness,
And sinks into my throat her tiger's tooth,
Stealing my breath of life, I will confess
I love this cultured hell that tests my youth!
Her vigor flows like tides into my blood,
Giving me strength erect against her hate.
Her bigness sweeps my being like a flood.
Yet as a rebel fronts a king in state,
I stand within her walls with not a shred
Of terror, malice, not a word of jeer.
Darkly I gaze into the days ahead,
And see her might and granite wonders there,
Beneath the touch of Time's unerring hand,
Like priceless treasures sinking in the sand.