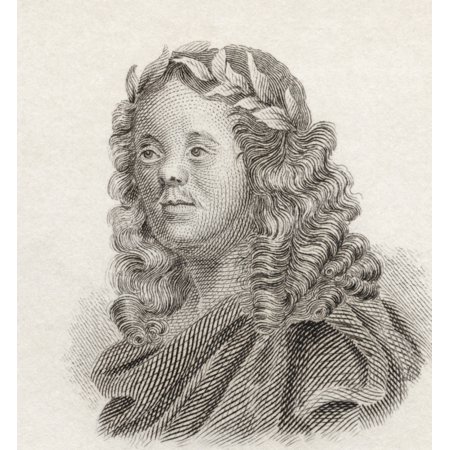 Thursday
I'm currently immersed in John Stubbs's Reprobates, an account of the cavalier poets during England's 17th century civil war. I met John when I was in Ljubljana—he's married to a Slovenian high court judge and teaches at the international high school—and the work is even more enthralling than his biography of Jonathan Swift, which I blogged about enthusiastically here. You can expect more on Reprobates as I get further into it, but I look here at what John says about what theatre meant to Londoners and why the Puritans found it threatening.
John describes how playwright and theatre manager William Davenant found himself increasingly under attack as the Puritans gained in influence. To explain why, John contrasts plays with sermons, which also attracted loud crowds:
Drama sent people out full of possibilities, voices raised, re-running half-remembered dialogues with their companions, simply enlivened by a funny show or aware of things they had not known about themselves before; and that, if the regular protests and petitions are to be believed, did not feel safe. A good sermon could leave one feeling shattered, awestruck, determined to reform, but nothing else in early modern London had the same effect as theatre. The playhouse did not urge one to mend one's ways, but implied that human ways were tragically or comically unmendable. This could not be borne by those campaigning, sincerely and tirelessly, for greater civic order.
By unmendable tragedies, John probably has in mind the nihilistic dramas filled with incest, murder, and other harrowing and illicit acts by figures such as John Webster, John Ford, Thomas Middleton, Cyril Tourneur and Thomas Dekker. The revenge dramas popular at the time did not feel safe because they revealed a dark side of human beings that conflicted with the Puritan desire to build God's kingdom on earth.
We get a particularly vivid account of the opposition in John's account of Puritan William Prynne. Selflessly reading the thousand-page Histriomastix so the rest of us don't have to, John explains what Prynne found objectionable:
Prynne denounced theatre; but, more generally, he denounced everything about the age as being nothing more than theatre, and being decadent for that. A typical argument runs as follows: theatre displays the vices, thus infecting those listening and watching. Vice attracts the most sordid elements, and so any innocent person wandering into a theatre will immediately be seized on by pimps and prostitutes. As for those sinfully inclined already, "will not then the premeditated voluntary delightfull beholding of an unchaste adulterous Play, much more contaminate a voluptuous, carnall, graceless Play-haunter, who lies rotting in the stink of his most beastly lusts?"
Some version of Prynne's objections would ultimately prevail, and in 1642 the theatres were sealed, not to open up again officially until after Oliver Cromwell's death and Charles II's "restoration" (in 1660) to the throne. Yet even while Cromwell was still alive, John said that Davenant managed to put on plays, sometimes in his own home. There were also secret performances, although you could be fined if you were caught attending one.
In other words, plays filled too deep a need to disappear altogether, and they would emerge more popular than ever during the Restoration. I've written many times about Restoration comedy, which I love because of its dazzling wit. While the Puritans undoubtedly thought the devil had triumphed, the works gave people a chance to explore, for the first time in almost twenty years, tensions between anarchistic desire and stifling convention, between sexual lust and mercenary marriage, between the rights of the individual and the prerogatives of the monarch and other social authorities. Such issues must be processed somehow, and literature provided an ideal forum.